Category: Language
According to Jacob Weisberg at Slate.com, elitism "is in the eye of the beholder."

I hadn't heard of the term "paraprosdokians" until I visited englishforums.com. The definition: "a figure of speech in which the latter part of a sentence or phrase is surprising or unexpected in a way that causes the reader or listener to re-frame or re-interpret the first part." Englishforums.com offers 30 paraprosdokians, including these:
Going to church doesn't make you a Christian any more than standing in a garage makes you a car.
If I agreed with you, we'd both be wrong.
Why do Americans choose from just two people to run for president and 50 for Miss America ?
You do not need a parachute to skydive. You only need a parachute to skydive twice.
To be sure of hitting the target, shoot first and call whatever you hit the target.

Most religious adherents would be aghast if one suggested that they, or their religion, were fundamentally and consistently dishonest. However I believe that is indeed the case.
I read a comment on a recent blog post by Ed Brayton (honesty vs intellectually honest).
Ed's post argued about the distinction between honesty and intellectual honesty, and noted that intellectual honesty must recognize not only the arguments in support of a position, but also any evidence or arguments against that position.
One of the commenters (Sastra) then made the following case that faith was fundamentally intellectually dishonest:
[…] An intellectually dishonest person blurs the distinction [between being intellectually honest, and being emotionally honest], and seems to confuse fact claims with meaning or value claims. To a person who places emphasis on emotional honesty, strength of conviction is evidence. An attack on an idea, then, is an attack on the person who holds it. The idea is true because it's emotionally fulfilling: intentions and sincerity matter the most. Therefore, you don't question, search, or respect dissent. A person who is trying to change your mind, is trying to change you.

For example, I consider religious faith […] to be intellectually dishonest. It is, however, sincerely emotionally honest.

[…] "Faith is the substance of things hoped for; the evidence of what is not seen." There's a huge emotional component to it, so that one chooses to keep faith in X, the way one might remain loyal to a friend. You defend him with ingenuity and love, finding reasons to explain or excuse evidence against him. He cannot fail: you, however, can fail him, by allowing yourself to be lead into doubt.

Being able to spin any result into support then is a sign of good will, loyalty, reliability, and the ability to stand fast. The focus isn't on establishing what's true, but on establishing that you can be "true." This emotional honesty may or may not be rewarded: the real point, I think, is to value it for its own sake, as a fulfillment of a perceived duty.
This is exactly the case with religion, and religious adherents.
Their faith in their god is entirely emotional, and no amount of material evidence will alter their belief.
They may be entirely honest in their belief, and may be entirely honest in their objection to evidence (cf Karl, Rabel, Walter, et al) but in doing so are being intellectually dishonest, because they refuse to recognize valid and entirely relevant evidence – they conflate with great consistency and verve fact claims with value claims, and deny any difference between them stating it's all 'interpretation'.
No, it isn't all interpretation.
It's dishonesty.

As spelled out by Antiwar.com, the Obama Administration is spinning furiously to convince us that the U.S. military is no longer conducting "combat operations" in Iraq, and the corporate media is eating it up. Since there is no more "combat" in Iraq, let's have a parade in downtown Baghdad!

So Mel Gibson has been exposed (once again) as an intolerant, sexist, abusive person. A recording of a phone conversation with his former girlfriend is now Out There on the internet and one can listen to Mel spill molten verbiage into her earpiece while she calmly refutes his charges.
All I can wonder is, So what?
What business is this of ours? This is private stuff. People lose control. Between each other, with strangers, but more often with those closest, people have moments when the mouth ill-advisedly opens and vileness falls out. The question is, does this define us? Are we, in fact, only to be defined by our worst moments?
That would seem to be the case for people like Gibson. The reason, I think, is that for most of us, the Mel Gibsons of the world have no business having shitty days and acting like this. For most of us, there is just cause for having these kinds of days and attitudes, because for most of us the world is not our oyster and we do not have the luxury of squandering time, friends, and money. Mel Gibson is wealthy and famous and, at one time, admired. He ate at the best restaurants, appeared on television, gave interviews, has his picture on the covers of magazines. Is seen with other people, regularly, who fall into that category of Those Who Have It Made.

Robert Seyfarth describes how monkey calls used by Vervet Monkeys might be precursors to language. Vervets give different types of calls in reaction to different kinds of approaching predators. These calls are simple. They are not language, though Seyfarth suggests that these types of calls are precursors to language.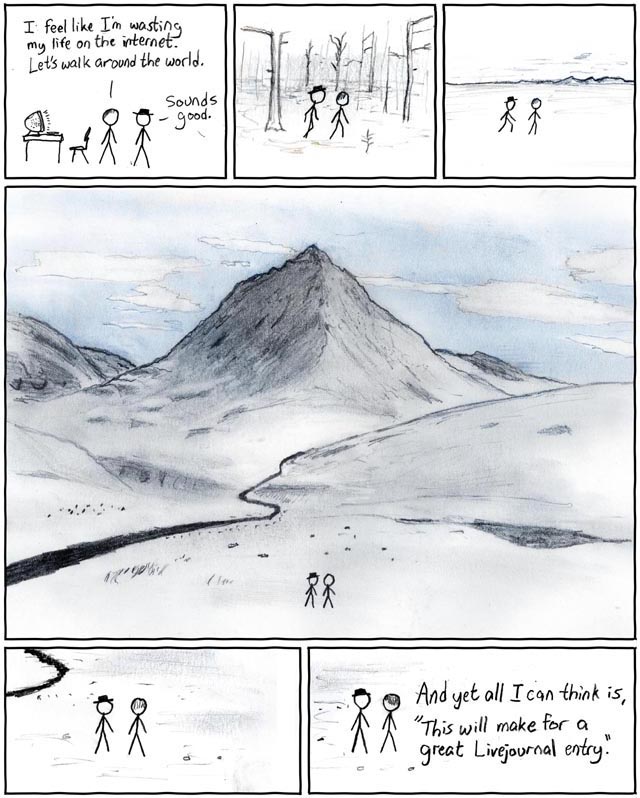 A new comment thread on an old post discusses the precept that humans are somehow "better" than all other creatures. Sure, as a member of our team, I'd like to think that we are Number One. We've even written books attributed to deities that prove that we are the reason for creation, that the octillions of stars in the universe were all put there just for our amusement. Therefore, the book and its believers maintain, we must be the best thing ever. But as an educated human raised by scientists to find first sources and question suppositions, I wonder: "How are we better?"
I have posted before on some of the ways in which our Creator (to use that paradigm) has short changed us. Name any characteristic of which we are proud, and it is easy to find another creature that exceeds our ability. I can only think of one exception: Communicating in persistent symbols.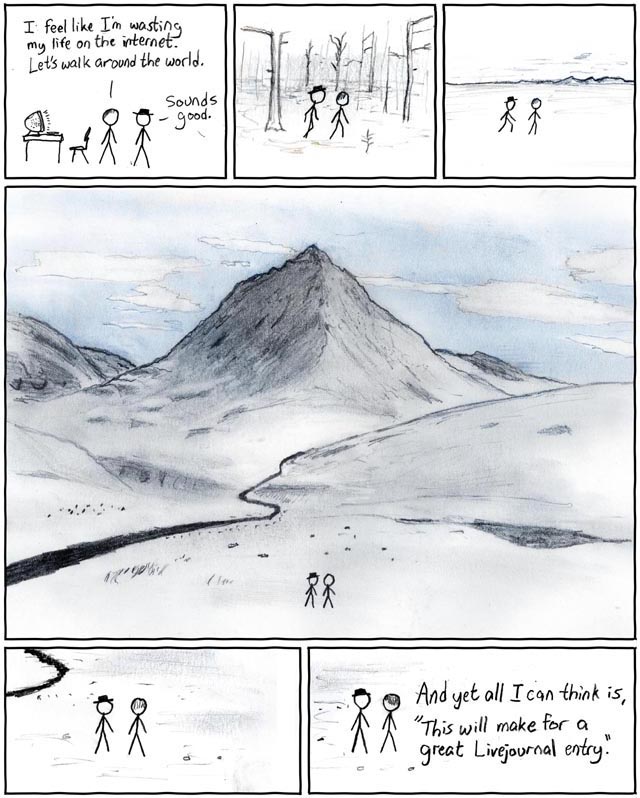 Unlike cetaceans, birds, fellow primates, and others who communicate fairly precisely with sounds, gestures, or chemical signals, we can detach communication from ourselves and transport or even delay it via layers of uncomprehending media (paper, wires, illiterate couriers, etc). We can create physical objects that abstract ideas from one individual and allow the idea to be absorbed by another individual at a later time. It also allows widely separated groups to share a single culture, at least in part.
This learned behavior is based on our apparently unique ability to abstract in multiple layers and to abstract to a time well beyond the immediate future. We can take an idea to a series of sounds to a series of static symbols, and back again. Our relatively modern ability to reason abstractly (math, science) evolved from our ability to abstract communications. Even Einstein couldn't hold the proof of E=MC2 in his head.
But is this unique ability really sufficient to declare ourselves overall inherently "better"?

At the Daily Dish, Andrew Sullivan presents Noah Millman's 3-axis political taxonomy system:
liberal vs. conservative (attitudes toward the individual and authority)

left vs. right (attitudes toward social/economic winners and losers)

progressive vs. reactionary (attitude toward past and future)
My reaction? We need something like this. We need better labels (than "right" versus "left"), to enable better dialogue.