Author Archive: Dan Klarmann
A convoluted mind behind a curly face. A regular traveler, a science buff, and first generation American. Graying of hair, yet still verdant of mind. Lives in South St. Louis City. See his personal website for (too much) more.
This morning I spotted this article on FriendlyAtheist.com and thought I should share. Apparently Dee Wampler, Christian Lawyer, is sending letters and drafts of proposals to every city administration in Missouri to officially declare allegiance to God and to post this motto on the interior and exterior of every City Hall. Go read the first link for all the details.
The sad thing is that it is working. His method is to treat the issue as resolved, and to goad each city board into merely ratifying his contention that this is a Christian nation, has always been so, and every entity should visibly so proclaim.
Several counties have already unanimously approved and signed into law his proposal.
Theocracy, here we come!

Would you believe that the U.S. House of Representatives is spending our time voting on a resolution to reaffirm the divisive McCartheism era phrase "In God We Trust" as our national motto, and to encourage its display in all public and government buildings?
Yep. On March 17, the U.S. House Judiciary Committee approved House Concurrent Resolution 13 and now the Republican controlled House will vote on it.
You can read the entire text of the resolution here, and use the form at this link to contact your representative in the House, and urge them not to vote for such nonsense. How does this shore up the promise of jobs?
I've previously posted on this annoying phrase, specifically on the money: In God We Trust (2007) and The Dollar Got More Annoying (2010)

In the aftermath of the record earthquake and tsunami, I received an email from one of my suppliers in Japan. MrTitanium gets his bulk chains from them because no one else makes them. I place a couple of orders a year, and know several of the staff by name.
I am impressed that their communications infrastructure is so hardy. This country had its infrastructure designed for such calamities.
The email in slightly fractured English advised me that one of their factories was flood damaged, and both are out of commission pending some repairs, and the grid and roads being rebuilt. Their warehouses are intact, but until the emergency passes they are unable to ship. Power is being rationed and is understandably intermittent, given the worst natural disaster to ever hit nuclear power plants.
Lack of food, water, roads, fuel, and such is a hardship for them. But they abashedly apologize for any inconvenience this may be causing me, and beg for our understanding.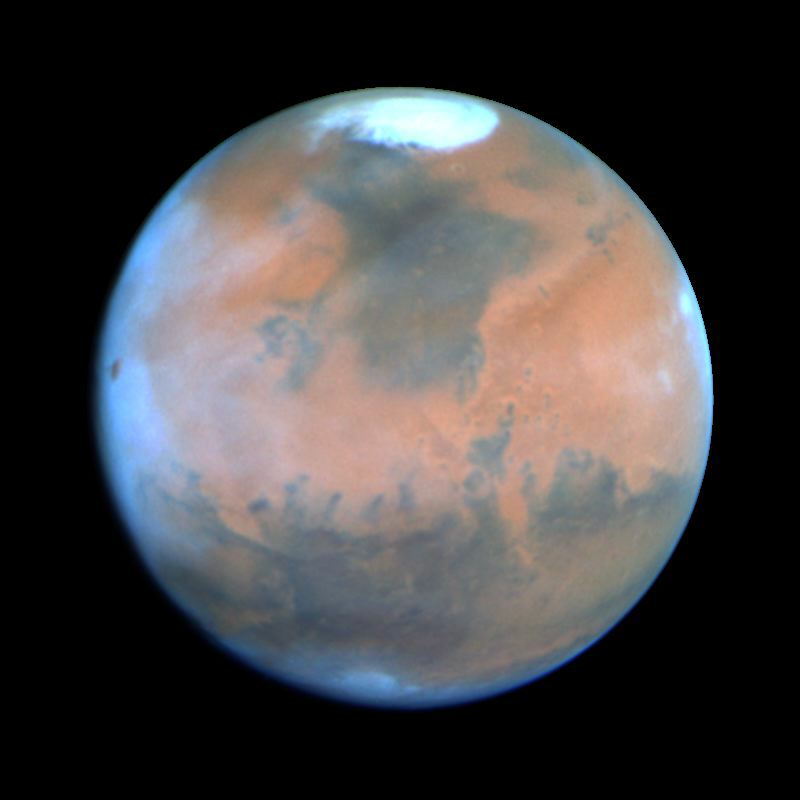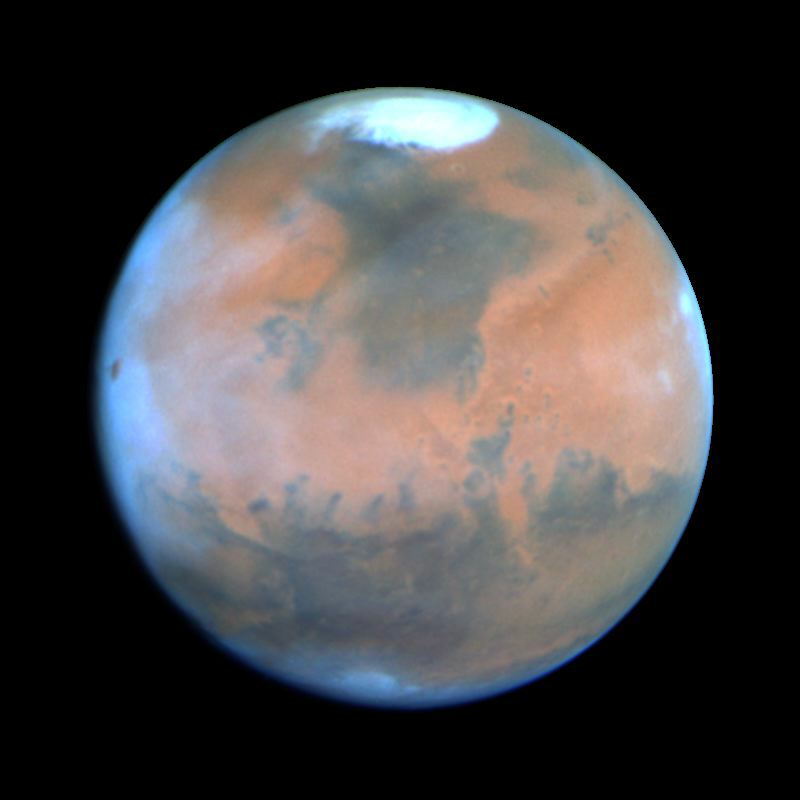 Today (3/15/2011) is Mars' day of the week and Mars' day of the year. Tuesday is named for Teiwaz, the Germanic name for Mars. It's ironically more obvious to anglophones in Romance languages such as French: Mardi. That is because the English name for the planet came from the Romans via the original western language of science, Latin. (Wiki Tuesday).
March is more obviously the month named for Mars. And the middle of the month, the Ides of March, is the traditional Roman day of the festival of Mars. The date gained new infamy when Caesar was assassinated on the day of the war god celebration.
But for current generations, Mars is more than just a dot in the sky, a harbinger of war. We have millions of pictures taken from its surface, and more from its orbit. We have taken and analyzed samples of its soil and air. We know more about Mars than any other place where man has not yet set foot. In fact, we know the surface of Mars better than we know the surface of the moon! We live in an age of miracles.

Scientific American reports, Radiation leaking from Japan's quake-hit nuclear plant as part of the devastation in Japan from the record setting earthquake. Sure, four out of five nuclear facilities immediately shut down safely. But of one unit at the fifth, they say
The blast raised fears of a meltdown at the facility north of Tokyo as officials scrambled to contain what could be the worst nuclear disaster since the Chernobyl explosion in 1986 that shocked the world.
Uh, yeah. Actually, this looks more like the Three Mile Island "disaster" to me. Chernobyl used a reactor technology that was considered too unstable outside of the Manhattan project or the U.S.S.R. that involved a big pile of carbon graphite to regulate the reaction. Graphite burns. Chernobyl burned. Chernobyl also exploded wide open. People stood miles away touristically looking directly into the reactor core, and then dying from the gamma ray exposure. The G.E. reactors in Japan are water filled steel containers. They don't burn.They didn't burst. The reactor was idled within hours.
The quake broke the outer concrete containment structure (but not the inner steel one) and also interrupted all three safety backup systems. So the reactor overheated before they got it under control, and they had to vent some probably radioactive steam to prevent the inner containment from also rupturing. I say "probably radioactive" because the cooling water certainly contains tritium (Hydrogen-3) and traces of other isotopes. But so far there are no reports of measurable radiation beyond the reactor premises. I'm sure there will be.
Personally, I take this as a sign that we really need to move beyond the 1970's style Cold War reactors to the 1990's style ones now being specified in Europe. These are designed to fail safe even if all the active safety systems fail. Sure, they cost a little more to build. But they are pretty much proof against flood, earthquake, and bomb attacks short of nuclear warheads releasing radiation.
I have also advocated building next generation fast neutron reactors that can use depleted uranium, thorium, and most current generation reactors waste as fuel. A past post of mine: Whatever Became of Thorium? These reactors are also inherently safer, because they are using less volatile fuel.
This should be an opportunity to discuss the future safer implementation of this inevitable successor to coal power, rather than to propagate, "Gee whiz, isn't noocular power dangerous?"

As Darwin Day approaches (February 12), it is obvious that times are changing. America may be getting ready to face the Enlightenment, only a few centuries after our founders tried to encapsulate its principles in our government.
On HuffPo, Paul Pardi recently wrote Religion is Evolving Before Our Eyes, about how American Fundamentalism and even Protestantism in general is suffering from ubiquitous communication. Few kids are exposed to only one point of view any more, so they are more likely to spot the discomforting inconsistencies of any given dogma. Small churches are closing their doors for lack of parishioners, and mega-churches pander to the basest prejudices just to pay the bills.
But on NPR, in the wake of Obama's "Sputnik Moment" comment, Ursula Goodenough wrote It's Time For A New Narrative; It's Time For 'Big History' as a plea to create a more evocative narrative for science, to better win hearts to engage their minds. This is a real problem, as those best trained to understand an issue are rarely well equipped to explain it from the ground up. We need Sagans and Tysons for every school district; those who can evoke the excitement of understanding the universe.
More and more people are turning away from their ancestral religions. Too many toward New Age woo, and some toward rationality. So the marketing arms of the churches work feverishly. They know that rational families tend to stay that way, but woo begets woo, and can be won back to the fold. They tirelessly try to pass laws to insert a religious wedge in science and history classes.
Several states currently have bills pending to make it harder to teach 19th and 20th century biology or geology by inserting stories from ancient texts that contradict every discovery of the last 200 years.
Here is a link with a list of current bills to establish anti-evolution state laws. Missouri, Kentucky, New Mexico, and other states all have at-risk public school syllabi. This may be a desperate last gasp of Fundamentalist anti-intellectualism. Or their fast grasp of schools could succeed, and leave America behind as other nations quickly accept the progressive mantle we are letting slide from our shoulders.
One could see this as the epic battle of the end times. But it is not the world ending, but an ancient and arguably obsolete world view. But the battle may be a messy one. The forces of ignorance are tireless and prolific. After all, an unreasoning populace is easier to lead.

This cute song is about a serious issue.
The Web is technically part of the Internet, descended from Arpanet. Way back when the addressing protocol was established, they figured that 4 bytes were sufficient. After all, there were about 10,000 computers in the world, and 4 bytes is over 4 billion addresses. It was the standard.
But as personal computers emerged, and then the web grew, it soon became clear that this legacy would be a problem. So in the 1990's, they set up a new standard, IPv6.
But there are already more websites than available addresses. This is done by clumsily sub-networking most websites. But even with this, we are running out of addresses.
So, why don't Internet providers simply switch? Much like why we are still using the clumsy QWERTY keyboard standard, designed to patch around a technical problem that was fixed over 100 years ago. The routers are used to the old standard, and are expensive to change. Part of the pain is that the new protocol is completely different, so a router has to handle both and be able to translate between. But change they must.
As of this month (February 3, 2011), every old IPv4 address has been assigned. There are no more. And networks that have not yet upgraded to the 1998 IPv6 standard will not be able to see new websites. Thus the old routers must die.
Most of us are protected in a subnet, as on a home or office network re-routed from a T1, cable, or DSL connection. But your computer still needs to be able to handle the new addresses to let you see external sites that are no longer using the older protocol.

A recent post on the Good Math blog called "Fuzzy Logic vs Probability" reminded me of a coping skill that I take for granted, yet most people probably don't know about. The post linked above is about the essential difference between probabilities and values in fuzzy logic.
Fuzzy logic is a sort of analog approach to Boolean logic. Boole constructed a rigid logical framework containing only two values: True and False. In Fuzzy logic, every statement has a rating of how true it is, from 0 to 100%. Decisions can therefore be made when there is not any binary certainty about the input parameters. The result is a degree (or percentage) of how true is the resulting compound statement.
But how can this be a coping skill?
Let's say a spouse asks if you want to go out for dinner. If you absolutely refuse, or eagerly must, then the answer can be Boolean (Yes or No). But that No might just lead to an argument. A grudging Yes may breed resentment.
What if you are tired, but hungry, and not feeling sociable, nor like more driving, but also would like some entree that you are not likely to get at home, yet thinking about the money? You can go either way. One might call it 40% "want to go out". By myself, under half is a "No".
But here is the spouse, and the spouse has also had a hard day with different characteristics, and leans toward going out (as indicated by the issuing of the question). She might counter my 40% with a more urgent 80%. This 80% indicates a willingness to stay home, if I really want to. But the average (logical union) of our two values is 60%. So we go out, each understanding how strongly the other one feels about it.
If there is a near tie, we cast another ballot. As with a flipping coin in the air, one often has second thoughts about which way we want it to land. It does take a little practice to use percentages in gauging each others desires. But it really saves on arguments.